Why Andre Iguodala wasn't ready for his time with Warriors to end
Drew Shiller | NBC SPORTS
In the days and weeks leading up to Kevin Durant officially becoming a free agent last summer, the Warriors were preparing for his departure.
And as Golden State owner Joe Lacob told Greg Papa on Monday night: "We were hoping it was Brooklyn if [Durant] left. And the reason is that we knew that D'Angelo [Russell] was a possibility in a sign-and-trade. That was really our only possibility of getting something back with Kevin Durant leaving."
Unfortunately for the Warriors, they were forced to trade Andre Iguodala (along with a top-four protected 2024 first-round pick) in order to acquire Russell. They could have passed on D-Lo and kept the 2015 NBA Finals MVP, but that would have limited their flexibility to build out the roster beyond the 2019-20 season.
Iguodala told Ethan Strauss of The Athletic on Monday night that he was not ready for his time in a Dubs uniform to come to an end.
"I feel like we had something to prove again," he explained. "The way we played that Game 6 [against the Toronto Raptors in the NBA Finals]. We had the game, like, one or two possessions to push it to a Game 7.
"The way we played that night, Steph [Curry] was due for a big game. I had it going that night. We felt like we were going to run it back. We always felt like we had something to prove. And we felt like people didn't respect us like they should."
Iguodala has a point. Many people in the basketball world completely wrote the Warriors off last year when KD went down in Game 5 against the Houston Rockets. The Dubs responded by winning Game 6 on the road (Iguodala recorded 17 points, five steals and three assists) — which is Steve Kerr's favorite game as the franchise's coach.
And despite going to the NBA Finals five straight years and capturing three championships along the way, there are those that still question the Dubs' legitimacy.
Yet with NBA TV ratings down this year and the prevailing narrative that it's been a "boring" season so far, perhaps the Warriors were a good thing for the league in general.
"I think they're kind of missing what we brought to the table the last five years," Iguodala explained. "You know, people don't know what they're missing till it's gone. They don't appreciate it till it's gone.
"But we always knew it was something special. As long as we were connected and the core was together we were in prime position to keep making runs at it."
Andre Iguodala reveals favorite memory from memorable Warriors tenure
Josh Schrock | NBC SPORTS
The Warriors lost their third game in a row Monday, falling 113-101 to the Miami Heat at Chase Center.
But that wasn't the story.
Andre Iguodala, who was a key cog in the Warriors' run to five straight NBA Finals, made his return Monday as a member of the Heat. He was celebrated with a tribute video and a short speech from former teammate Klay Thompson.
The 2015 NBA Finals MVP scored two points in the Heat's win, but they acquired him at the trade deadline from the Memphis Grizzlies for the impact they believe he will have in the postseason.
After the win over his old mates, Iguodala spoke with NBC Sports Bay Area's Kerith Burke on the surreal feeling of the entire night.
"It's pretty interesting," Iguodala said after the win. "We actually ran some plays that I would run — [coach Erik Spoelstra] is pretty good at that. He got me a bucket running one of the plays that we would run normally. It's interesting, but seeing the young guys, seeing how they are developing — Damion Lee shot the ball great tonight, seeing Jordan Poole progress and develop is good to see."
During his six seasons with the Warriors, Iguodala was part of a number of great moments, but one sticks out more than the rest.
"I think Steph's unanimous MVP," Iguodala told Burke. "That might be it. Steph's unanimous MVP was probably my favorite moment because people don't know the hard work he puts in. I think they know but they don't know. I think he was a little bit overlooked. Players across the league didn't quite respect him, but when they saw it, it was beautiful seeing like, 'Oh s–t, this guy is really, really good.' So that was beautiful seeing him humble the entire world and being a part of that."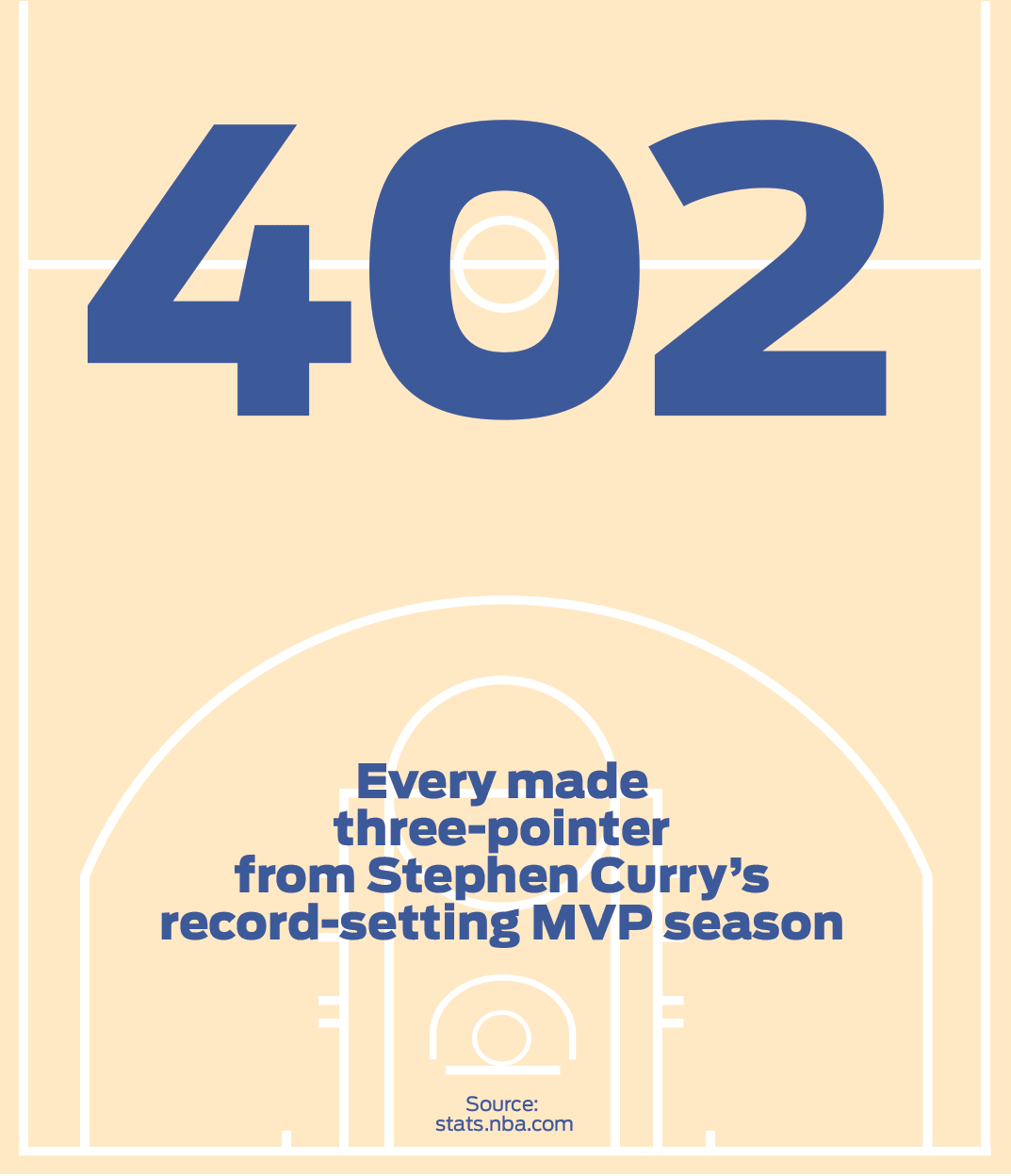 Many thought Iguodala eventually would return to the Warriors, but he signed an extension with the Heat upon the trade. However, he is open to a reunion, either on the court or in a different role at some point in the future.
"Oh, that's no doubt. That's a given," Iguodala said about wanting a relationship with the Warriors in the future. "I still talk to the video guys like every other day. I was talking to them this morning. I was talking to Draymond two days ago. Those relationships never end, so they continue until we're no longer here."
Iguodala's tenacious defense and clutch shooting helped the Warriors win three titles in five seasons. Now, he'll try to help bring a title back to South Beach.